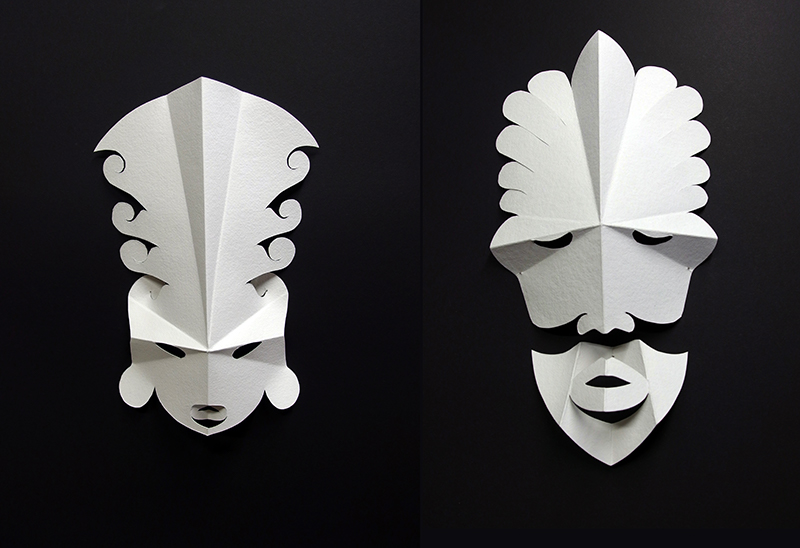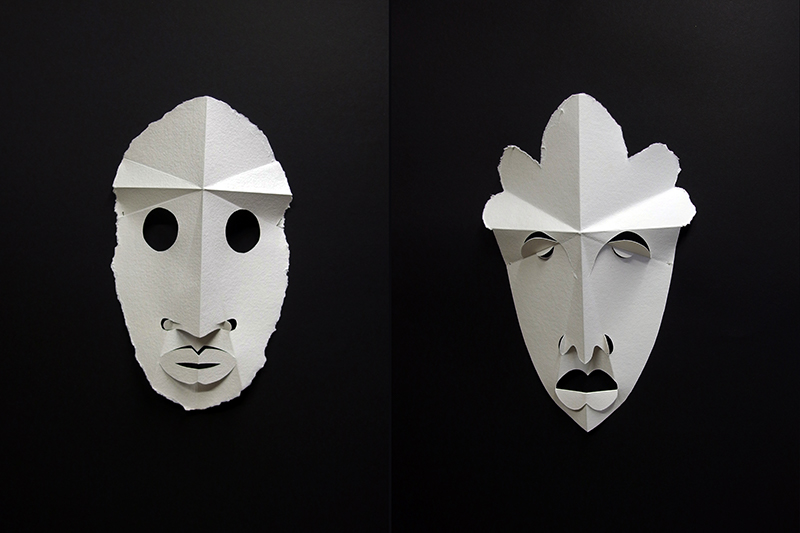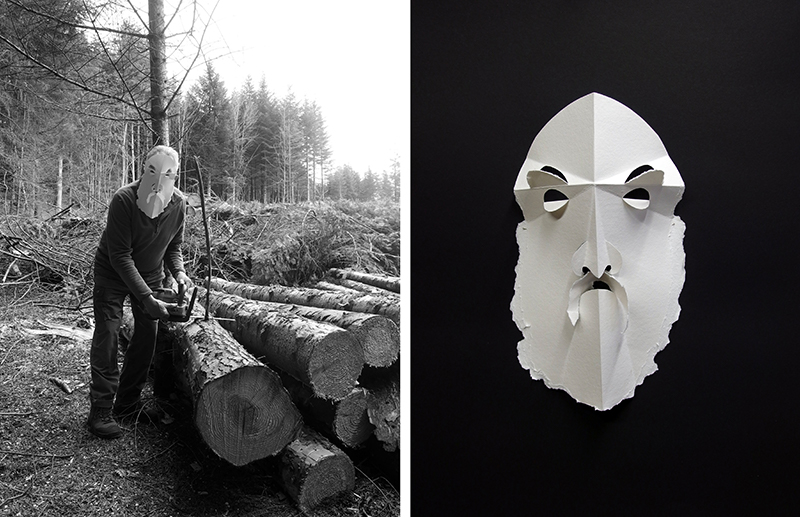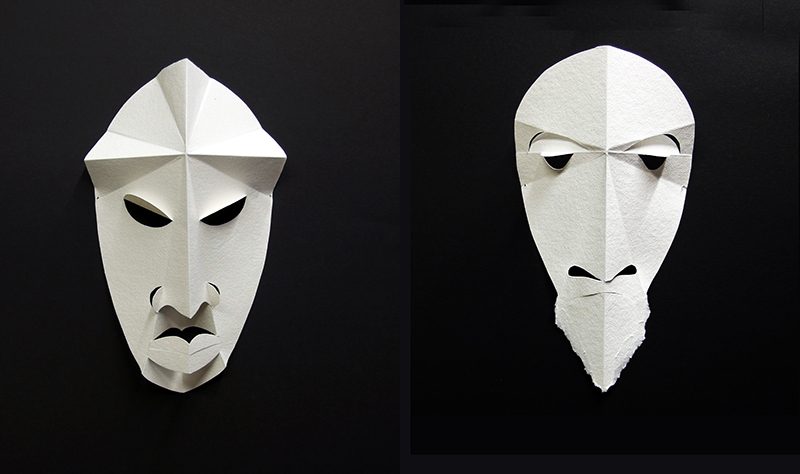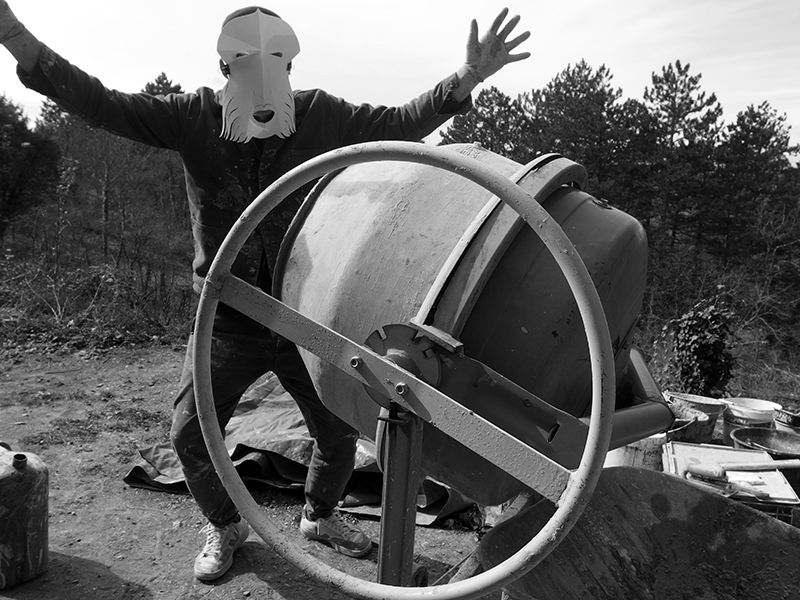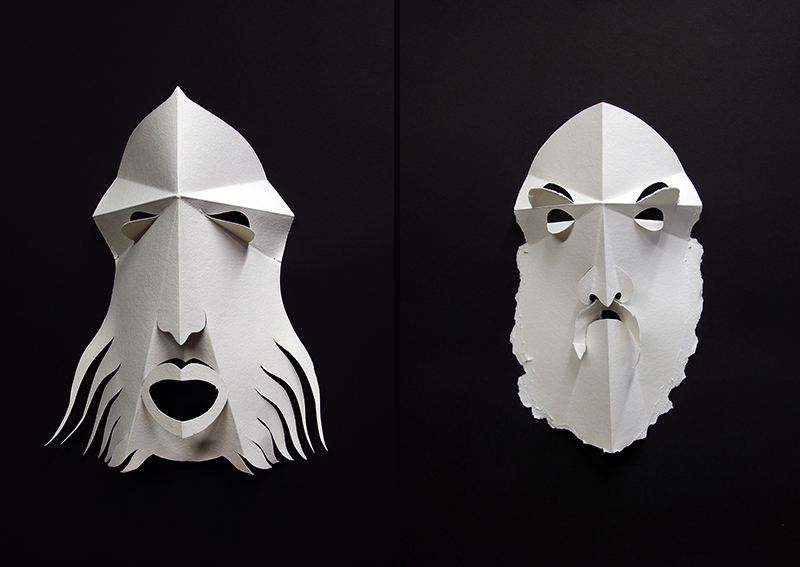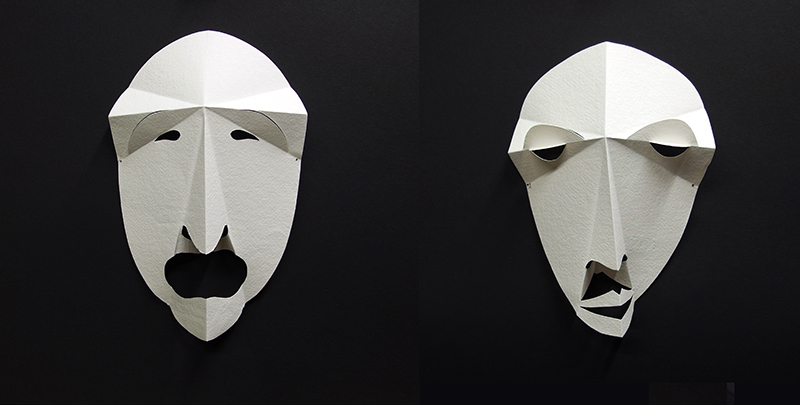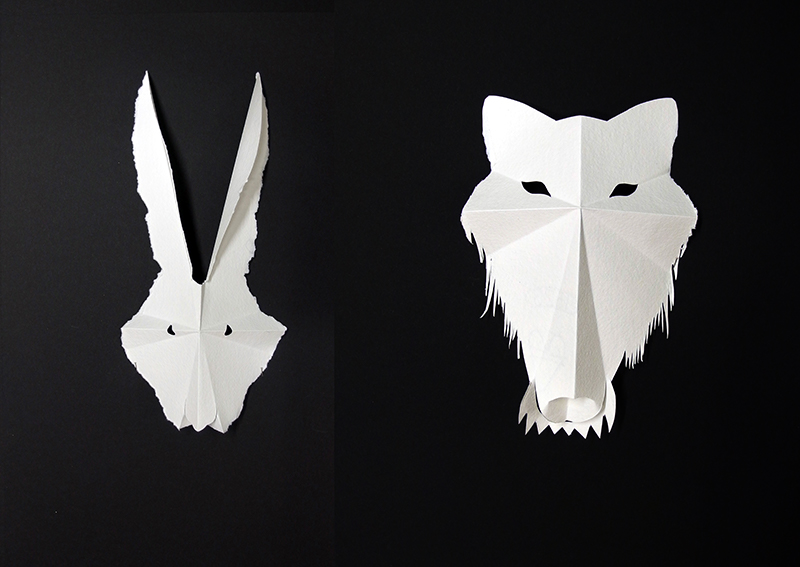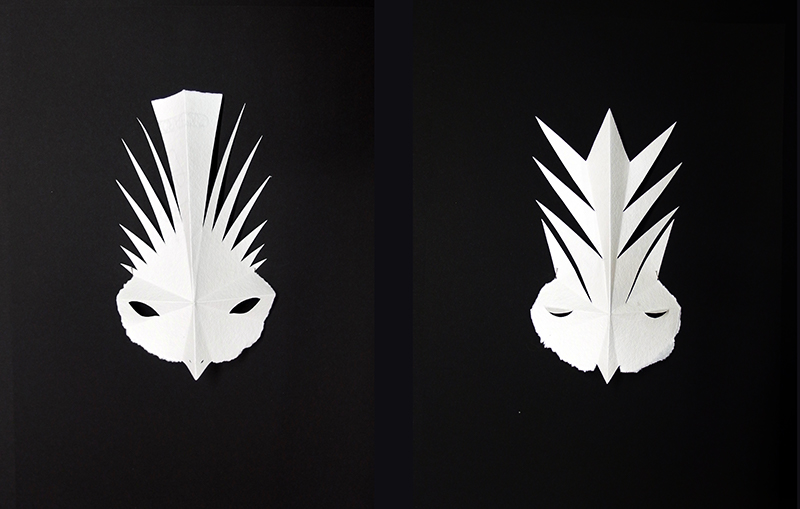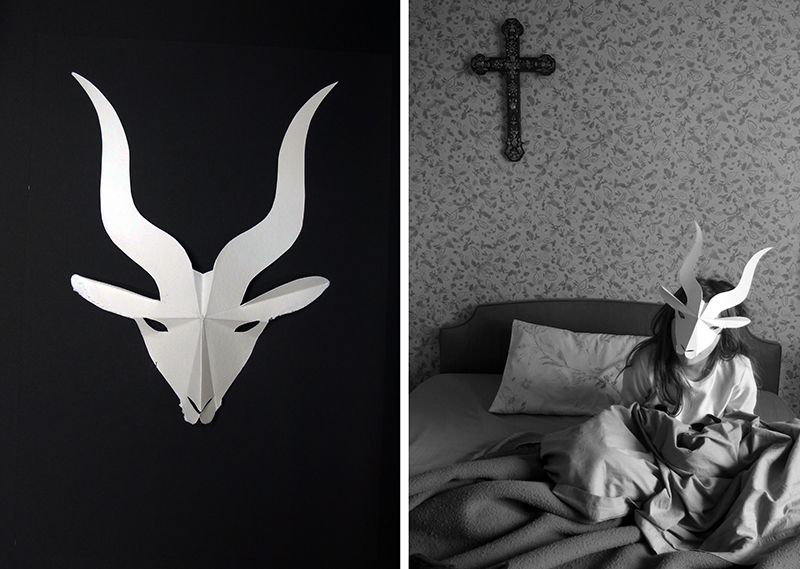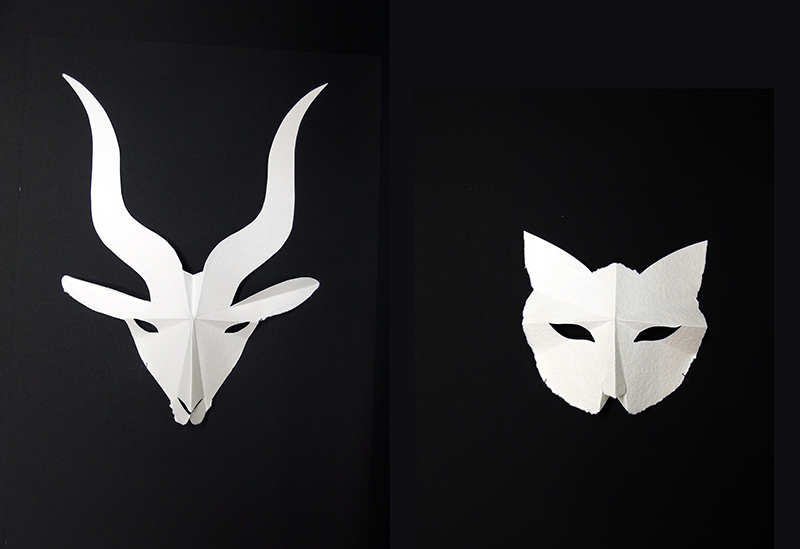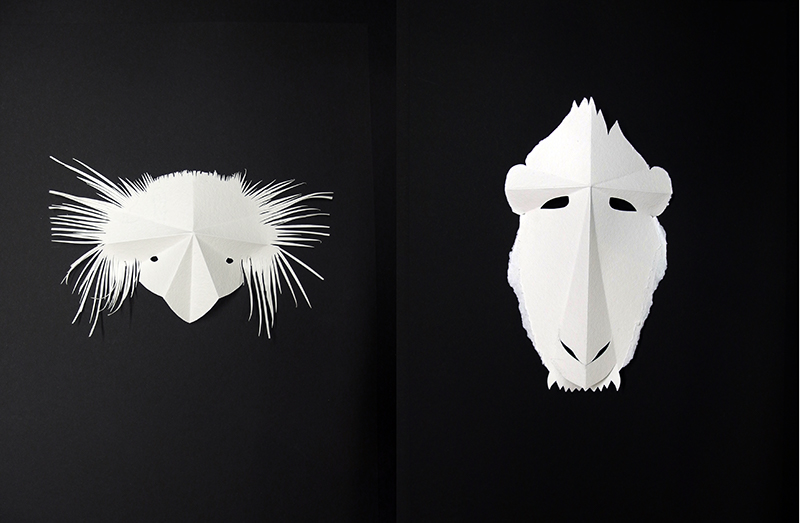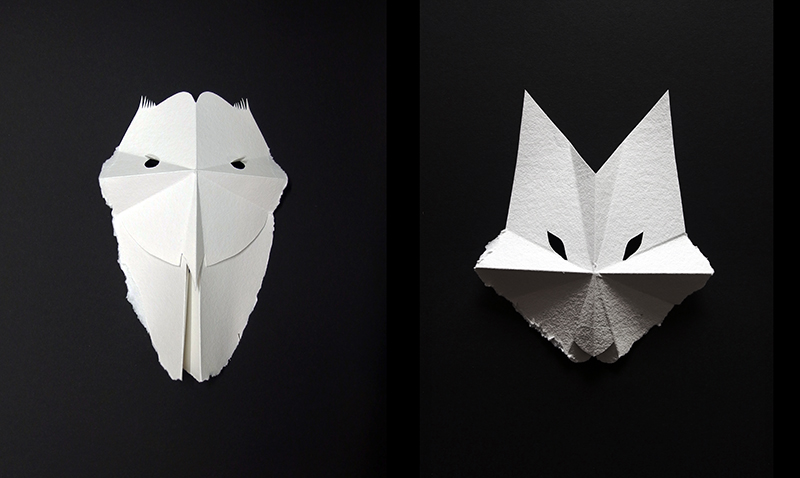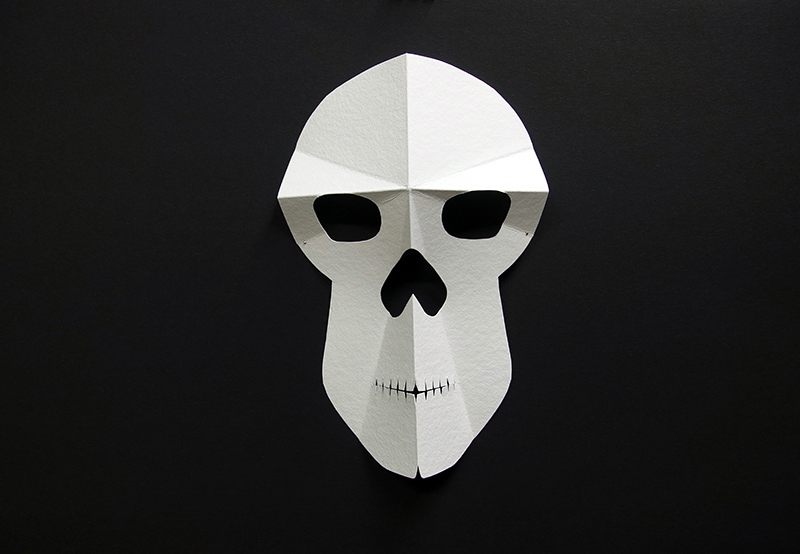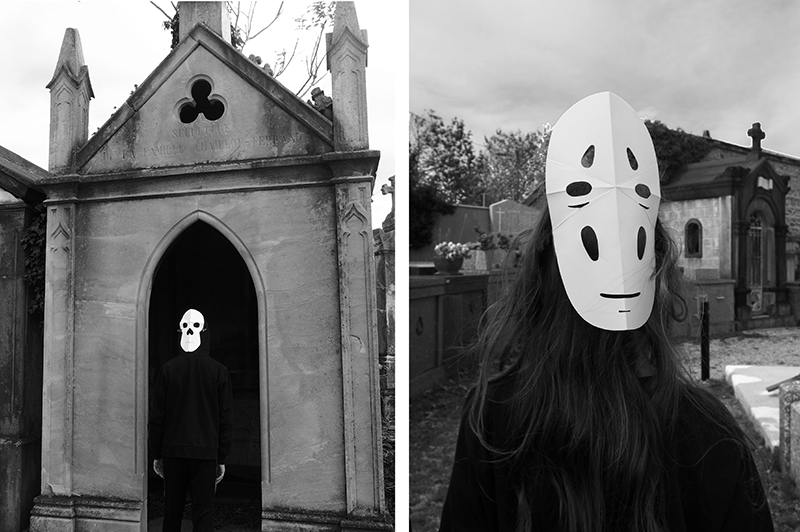 MASCARADE n.f (it. mascherata) | Rassemblement de personnes déguisées avec des masques dans le but de se divertir || Comédie hypocrite, mise en scène trompeuse. désigne un simulacre, une comédie fallacieuse ||| Divertissement d'origine italienne de caractère aristocratique, constitué par des scènes allégoriques, mythologiques, satiriques ou burlesques de personnages masqués, entremêlées de musique, de danse et de poésie.
C'est une série de masques faite sur un même modèle d'origami. Chaque jour depuis l'obligation du port du masque dans les lieux publics, j'imagine une nouvelle figure, expression de mon humeur, de mes revendications ou l'envie de me transformer ... en créatures venus d'ailleurs ou d'un autre temps. Présentés ici sous leur forme la plus brute, les masques feront bientôt l'objet d'invitations auprès de 30 créateurs pour être grimer. Réalisation en papier chiffon fabriqué au MOULIN À PAPIER RICHARD DE BAS à Ambert, 63.
Masquarade - 1. VERB. To masquerade as someone or something means to pretend to be that person or thing, particularly in order to deceive other people. 2. COUNTABLE NOUN. A masquerade is an attempt to deceive people about the true nature or identity of something. 3. COUNTABLE NOUN. A masquerade is an event such as a party or dance where people dress up in disguise and wear masks.
Masquarade is a range of origami masks with a unique shape. During confinement, as people were obliged to wear masks in public areas, I decided to create a host of different faces that would better express my mood, vindication, or the desire to transform myself into an imaginary character or a wild animal etc. The masks were produced from artisanal rag paper made at the MOULIN À PAPIER (Papermill) RICHARD DE BAS - Ambert, 63.